Robot Functions:
Robot cannot collect/deliver fuel
Robot can climb the rope very quickly but lining up the rope takes time
Robot climbs in <2 seconds but takes 20-30 seconds to line up
Robot can deliver center gear in autonomous/cross the baseline if needed
Robot should line up gear on side pegs in autonomous (untested)
Robot can collect gears (max. 3 during a game)
Robot Specifics:
2 motors on each side, 1 for winch
Wheels from default kit (Quickbuild/Andymark)
60-65 pounds – very lightweight and fast @100% speed
1 Gear – 3 different settings

Human Player Capabilities:
Have not tried delivering gears from loading station
Very good Airship Player
2nd Tournament this year! We have FIRST Steamworks experience
​Twitter: @doc_robotics
Instagram: @docbotics
Website:
http://www.docrobotics.com/
Powered by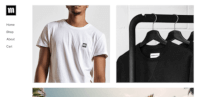 Create your own unique website with customizable templates.